About Us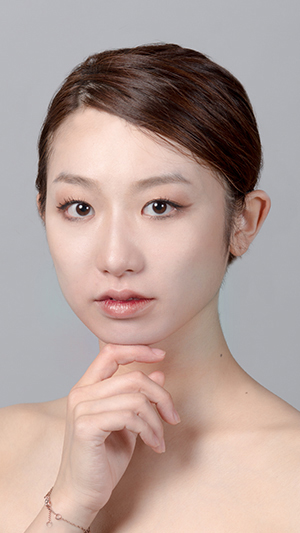 YANG Ruiqi
Coryphée
Born in Harbin, China, Yang Ruiqi started her training at Shanghai Dance School and graduated from the John Cranko School in Stuttgart in 2012. She joined Stuttgart Ballet as an Apprentice the same year and was promoted to a member of the Corps de Ballet in 2013. She came to Hong Kong Ballet as a Coryphée in 2016.


With Hong Kong Ballet, Yang has performed featured roles of Spanish Doll and French Doll in Terence Kohler's The Nutcracker, Mercedes and Kitri's Friend in Nina Ananiashvili's Don Quixote, Odalesques in Anna-Marie Holmes' Le Corsaire, Olympe in Val Caniparoli's Lady of the Camellias and also performed in Ronald Hynd's Coppélia, Jiří Kylián's Petite Mort and Sechs Tänze, Jorma Elo's Shape of Glow, as well as Trey McIntyre's A Day in the Life. With Stuttgart Ballet, Yang has performed main roles including Olga in John Cranko's Onegin, Sapphire and Eloquence Fairy in Marcia Haydee's The Sleeping Beauty and the Devil in Demis Volpi's The Soldier's Tale. She has also danced featured roles in George Balanchine's Allegro Brilliante, John Cranko's Romeo and Juliet, William Forsythe's Second Detail, Marco Goecke's On Velvet, and Reid Anderson and Valentina Savina's Giselle amongst others. She choreographed A Rebel at Heart (2017).
Yang was a finalist at Prix de Lausanne competition in Switzerland in 2009 and 2010, and at the Taoli Cup Dance Competition in 2008.