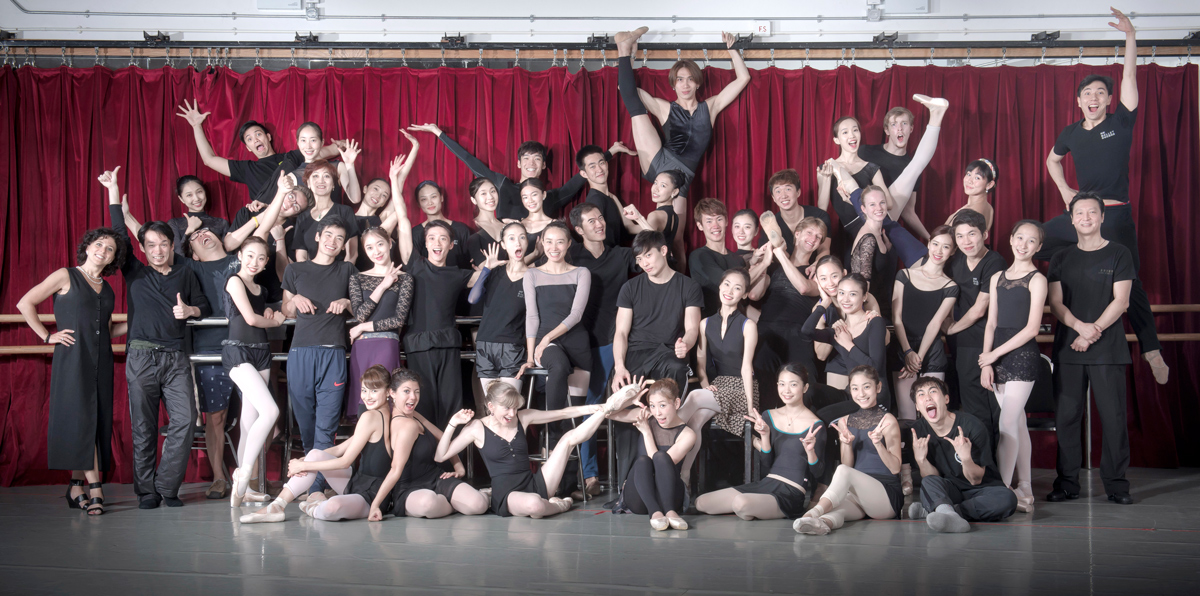 One of the premier classical ballet companies in Asia, Hong Kong Ballet (HKB) is internationally recognised as a top institution that represents Hong Kong's unique character. Since its inception in 1979, HKB has evolved into a vibrant performing arts organisation with a strong repertoire composed of a range of artistic and technically challenging productions, showcasing our exceptional dancers.


Artistic Director Madeleine Onne leads the Company's artistic team of nearly 50 dancers from Hong Kong, Mainland China and other parts of Asia, in addition to Europe and North America. In recent years, the Company has won recognition regionally and internationally. In 2016, newly promoted Principal Dancer Jie Shen was awarded Outstanding Performance by a Male Dancer at the 2016 Hong Kong Dance Awards, where HKB also won Outstanding Ensemble Performance with Bolero, choreographed by Yuh Egami and Ricky Song-wei Hu. Overseas, the Company also garnered two nominations for Prix Benois de la Danse, held annually in Moscow at the Bolshoi Theatre, in 2014.


The Company's repertoire includes full-length ballets, the finest classical and neo-classical works of the 19th to 21st centuries, acclaimed contemporary ballets, and abridged classic productions choreographed especially for children. Recently, the 2015/16 season presented the world premières of Pär Isberg's Pinocchio, Fei Bo's Shenren Chang and Edwaard Liang's Sacred Thread. The Company performs works by today's most sought-after choreographers including Nacho Duato, Alexei Ratmansky and Christian Spuck, in addition to commissioned works by Jorma Elo, Cynthia Harvey, Yuri Ng, Xin-peng Wang, Terence Kohler, Peter Quanz and Kinsun Chan. The repertoire will include ballets by Jiří Kylián and Christopher Wheeldon in the years to come.


HKB has conducted more than 40 tours in 10 countries, and recent tours include the Company's second appearance at Jacob's Pillow Dance Festival in the USA, the renowned Fall For Dance Festival in New York, USA, its début in Japan and performances at the Northrop Auditorium in Minneapolis, USA. The Company's three-week long North American Tour throughout Ontario, Canada and to New York, USA in March 2016 was enthusiastically received and garnered wide critical acclaim.


Additionally, the Company's Education and Community Outreach Department collaborates regularly with the Leisure and Cultural Services Department of the Government of Hong Kong Special Administrative Region for programmes that share the art of ballet with students and the wider community of Hong Kong. Their endeavours were recognised in 2014 with the Hong Kong Dance Award for Outstanding Achievement in Youth and Community Dance.


HKB's unique character embodies the dynamic vitality of its home city. The Company is proud of its past and is excited about the bright future ahead as one of Hong Kong's prominent performing arts groups.
© Hong Kong Ballet. All Rights Reserved.
Hong Kong Ballet is financially supported by the Government of the Hong Kong Special Administrative Region
Hong Kong Ballet is a Venue Partner of the Hong Kong Cultural Centre