The Nutcracker in Macao!
Hong Kong Ballet kicks off 2017
with a return to Macao Cultural Centre, 13 – 15 January
After five years since its last appearance in 2012, Hong Kong Ballet will return to the Grand Auditorium, Macao Cultural Centre at its invitation to perform for the sixth time, celebrating the New Year with Macao's audiences from 13 to 15 January 2017. Led by Madeleine Onne, Hong Kong Ballet's Artistic Director since 2009, the strong ensemble will dance three performances of Terence Kohler's The Nutcracker, the world's favourite festive ballet loved by audiences of all ages.

The Company just finished 13 performances of this extremely popular production with enthusiastic audience feedback in Hong Kong last December, bringing a wonderful sense of festivity to the city. Acclaimed Australian choreographer Terence Kohler retains all the elegance and charm of this famous ballet but re-interprets it in his own new visual style, making it a stand-out production from the others. Set to Tchaikovsky's unforgettable score containing some of the best-known melodies in ballet, this grand adventure intermingled with sparkling sets and costumes and scintillating dancing is promised to delight the Macao audiences.

Tickets are priced at MOP$300, $250, $200, $150, available now at Macao Cultural Centre's box office, Macao Ticketing Network outlets and online at http://www.macauticket.com. For further information on promotional offers and ticketing, please visit www.ccm.gov.mo or call (853) 2870 0699. Credit card ticketing hotline (853) 2840 0555.

Performance details
13 & 14 January 2017 (Fri & Sat), 7:30pm
15 January 2017 (Sun), 3:00pm
Grand Auditorium, Macao Cultural Centre

About The Nutcracker
Set to the sound of Tchaikovsky's immortal music, this alluring piece will immerse us into Clara and Fritz's journey to an astounding, wonderful world, ruled by a mischievous army of rats and toy soldiers, mingling with other magical characters. At the stroke of midnight, toys will come to life to reveal a hidden dreamland. By the end of the day, will Clara and Fritz be able to help the Nutcracker topple the cruel Rat King to save his ballerina?
Choreography: Terence Kohler
Music: Pyotr Ilyich Tchaikovsky
Dramaturge: Clair Sauran
Set & Costume Design: Jordi Roig
Original Lighting Design: David Bofarull
Lighting Design (Macao Tour): Billy Chan
Set Painters: Jordi Castells & Quique Conde
Dancers: Yu-yao Liu, Wei Wei | Photographer: Conrad Dy-Liacco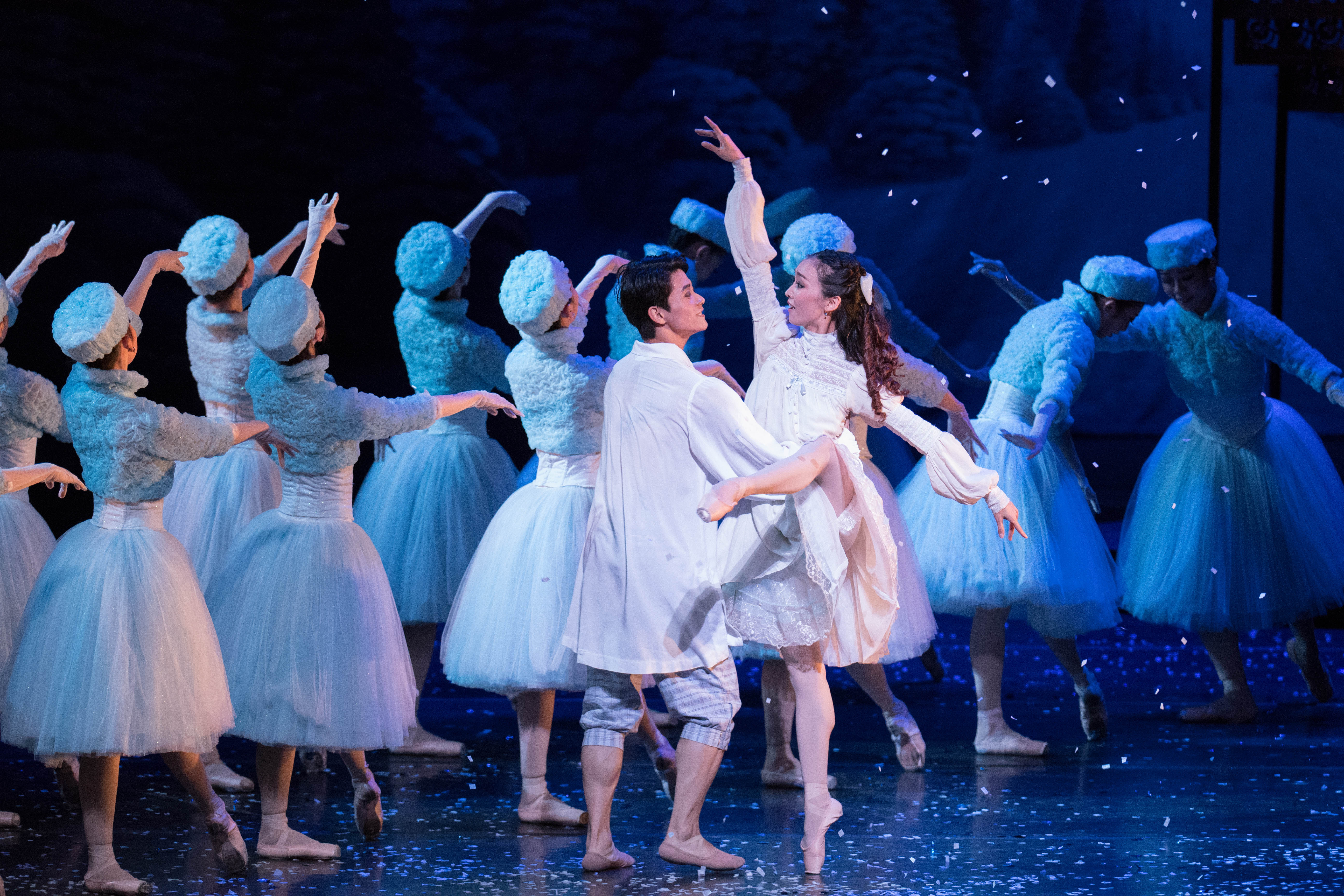 Dancers: Rui-xue Dong, Jie Shen | Photographer: Conrad Dy-Liacco
Dancers: Jessica Burrows, Xin Jiang | Photographer: Conrad Dy-Liacco
Children Dancers and Hong Kong Ballet Dancers | Photographer: Conrad Dy-Liacco
© Hong Kong Ballet. All Rights Reserved.
Hong Kong Ballet is financially supported by the Government of the Hong Kong Special Administrative Region
Hong Kong Ballet is a Venue Partner of the Hong Kong Cultural Centre