China Everbright Limited Proudly Presents
International Gala of Stars 2019
Celebrating 40 Years of Inspiring Dance
---
[Hong Kong – 20 September 2019] Celebrating its 40th anniversary season, Hong Kong Ballet pays homage to its remarkable past and promising future with China Everbright Limited Proudly Presents International Gala of Stars 2019 on 31 October and 1 November. Featuring popular classical and contemporary ballet works, the production will dazzle audiences to mark this special milestone in the Company's history.
This star-studded event will star Hong Kong Ballet artists alongside some of the world's most eminent dancers, including Dorothée Gilbert, Etoile of Paris Opera Ballet; Tan Yuan Yuan, Principal Dancer of San Francisco Ballet; Ako Kondo, Principal Artist of The Australian Ballet; Marcelo Gomes, international ballet star and former Principal Dancer of American Ballet Theatre; Osiel Gouneo, Principal Dancer of Bavarian State Ballet; Vitor Luiz, international ballet star and former Principal Dancer of San Francisco Ballet; and Matthew Golding, Guest Principal Dancer of Ballett Dortmund and former Principal Dancer of The Royal Ballet and Dutch National Ballet.
The two-hour programme will feature mesmerizing performances from beloved productions such as Swan Lake's ethereal pas de deux with a full corps de ballet, the daring Diana and Actaeon Pas de Deux, Manon's poignant pas de deux and a suite of vibrant dances from Artistic Director Septime Webre's glamorous The Great Gatsby. Other highlights include the Company's debut of contemporary ballets by San Francisco Ballet's Choreographer in Residence Yuri Possokhov and internationally renowned choreographer Edwaard Liang. Full casting and programme information will be released closer to the performance dates.

In 1979, Hong Kong Ballet embarked on an audacious venture with only five dancers. Under the subsequent leadership of nine visionary artistic directors, it has since soared to become one of Asia's premier ballet companies with nearly 50 dancers from all over the world. Throughout its four decades of history, Hong Kong Ballet has won accolades and recognition both locally and internationally with almost 50 international tours and a dynamic repertoire encompassing classic and modern masterpieces, as well as original works. Four exclusive short films will premiere during the performances to take audience members on a stunning visual journey through the Company's exciting last four decades.
Additionally, an exclusive intermission cocktail during opening night's performance will be held for guests and audience members to mingle and celebrate this landmark occasion.
Following the success of last year's Gala that garnered wide critical acclaim, this much-anticipated production will once again inspire audiences at Hong Kong Cultural Centre during 31 October - 1 November 2019. Tickets are now available at URBTIX. Suitable for ages 6 and above.
Principal guest artists' biographies
Dorothée Gilbert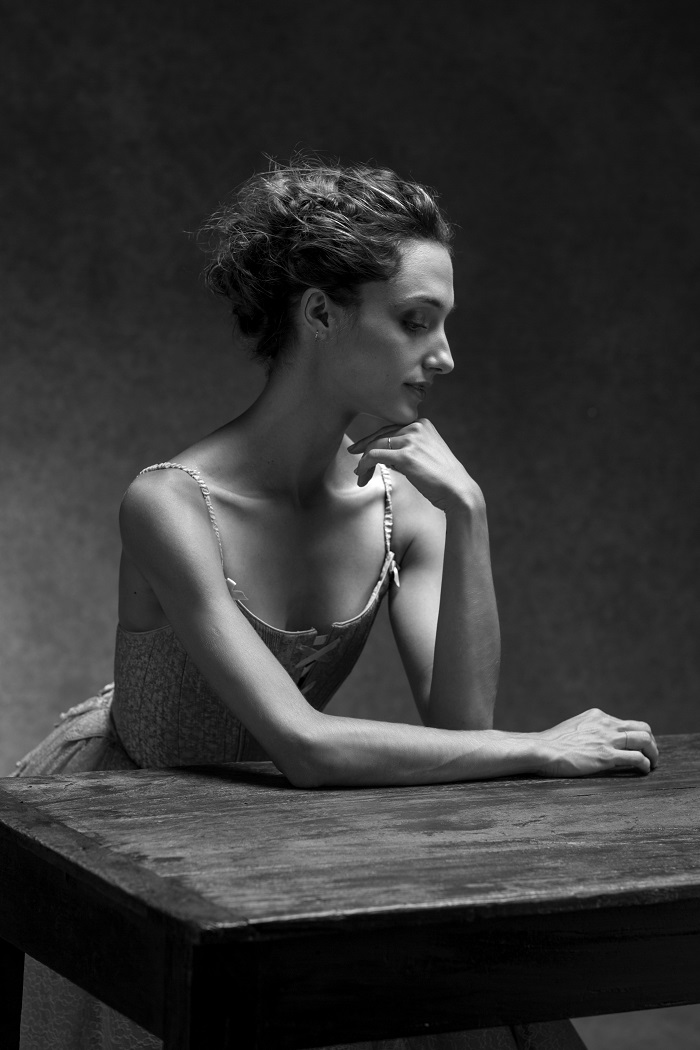 A graduate of Paris Opera Ballet School, Dorothée Gilbert is currently an Etoile with Paris Opera Ballet. Accolades include the 2002 Prix du public de l'AROP, 2004 Prix du Cercle Carpeaux, Prix Ballet 2000 in 2006, 2006 Prix Leonide Massine, Chevalier de l'Ordre des Arts et des Lettres by the French Ministry of Culture in 2014 and more.
Tan Yuan Yuan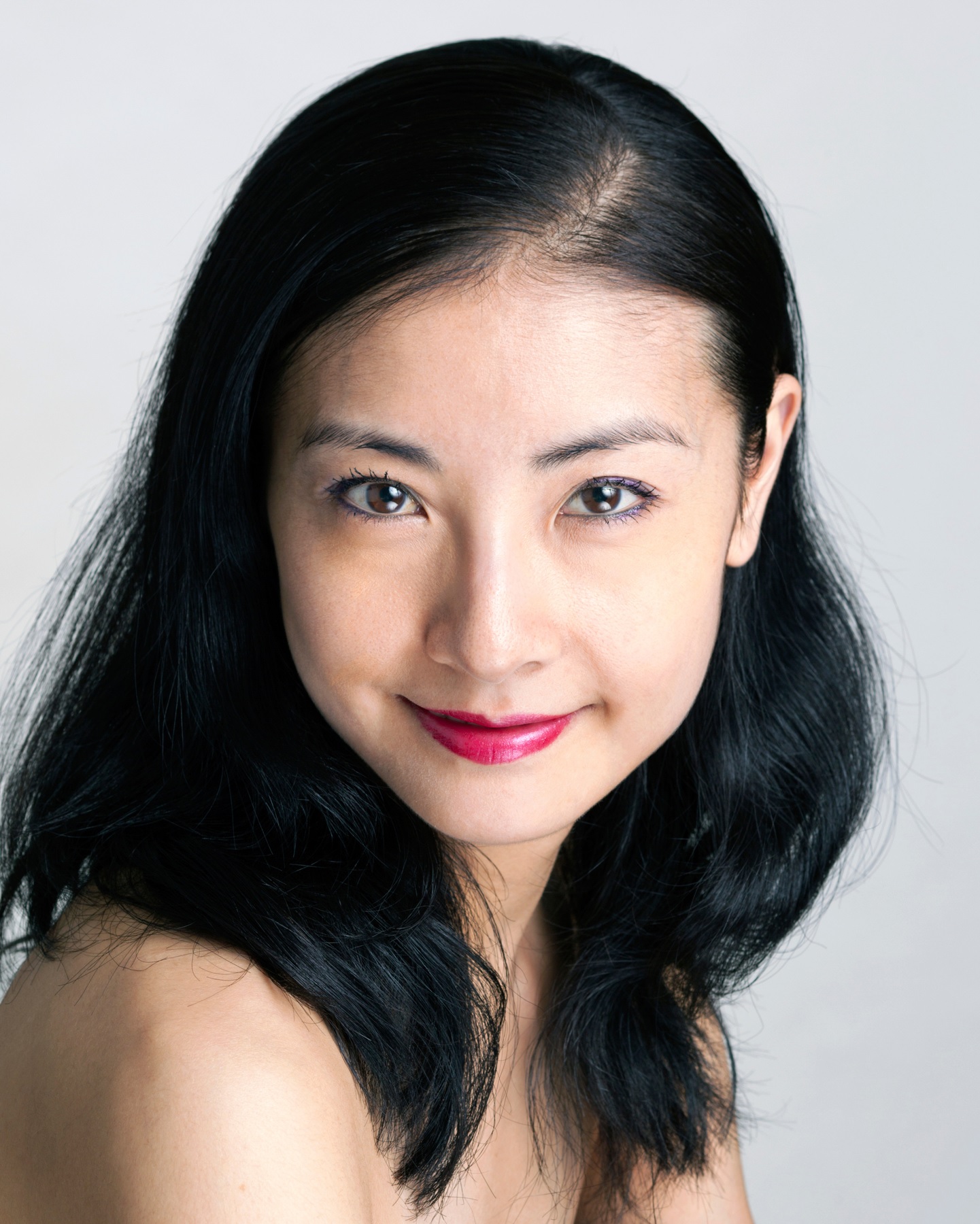 ©Chris Hardy

San Francisco Ballet Principal Ballet Tan Yuan Yuan's accolades include the 2014 Critics' Circle National Dance Award, being named one of the world's most influential Chinese people by Hong Kong's Phoenix TV in 2015 and many more. She was recently awarded the 2018 Mayor's Art Award in San Francisco, US, and that day was declared 'Yuan Yuan Tan Day'.
Ako Kondo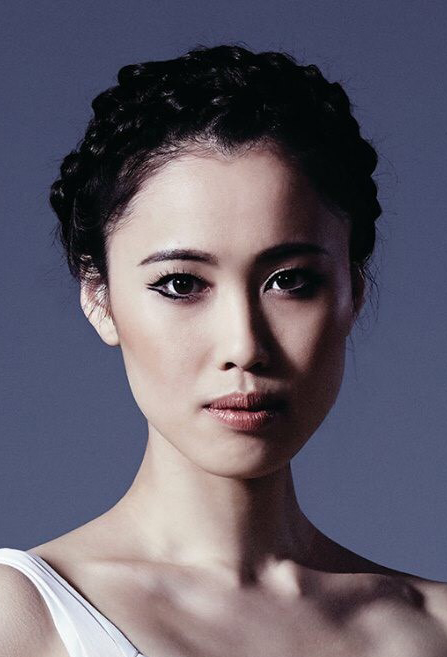 The Australian Ballet (TAB)'s first-ever Japanese Principal Artist Ako Kondo started ballet training at age three. Kondo joined TAB in 2010 and became Principal Artist in 2015. Her accolades include the 2018 Helpmann Award for Best Female Dancer and the 2016 Australian Dance Award for Outstanding Performance by a Female Dancer.
Marcelo Gomes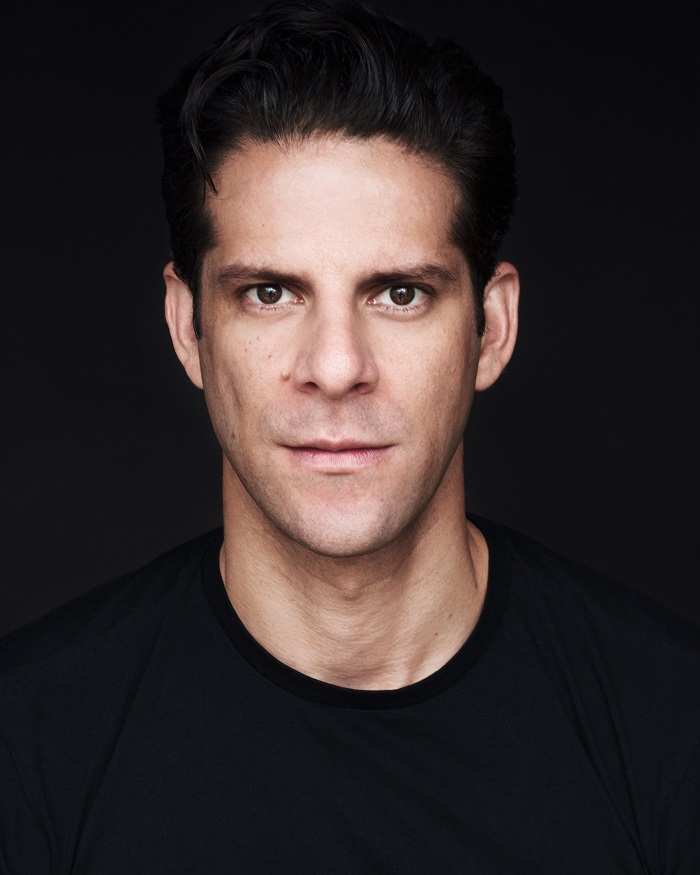 ©Chris Mann
A former Principal Dancer of American Ballet Theatre (ABT), and danced with ABT for 20 years, Marcelo Gomes has performed lead roles in many renowned choreographers' works and all classical ballets. Accolades include the Hope Prize at the Prix de Lausanne in 1996, the Prix Benois de la Danse in 2008 and Dance Magazine's 'Dancer of the Year' in 2016.
Osiel Gouneo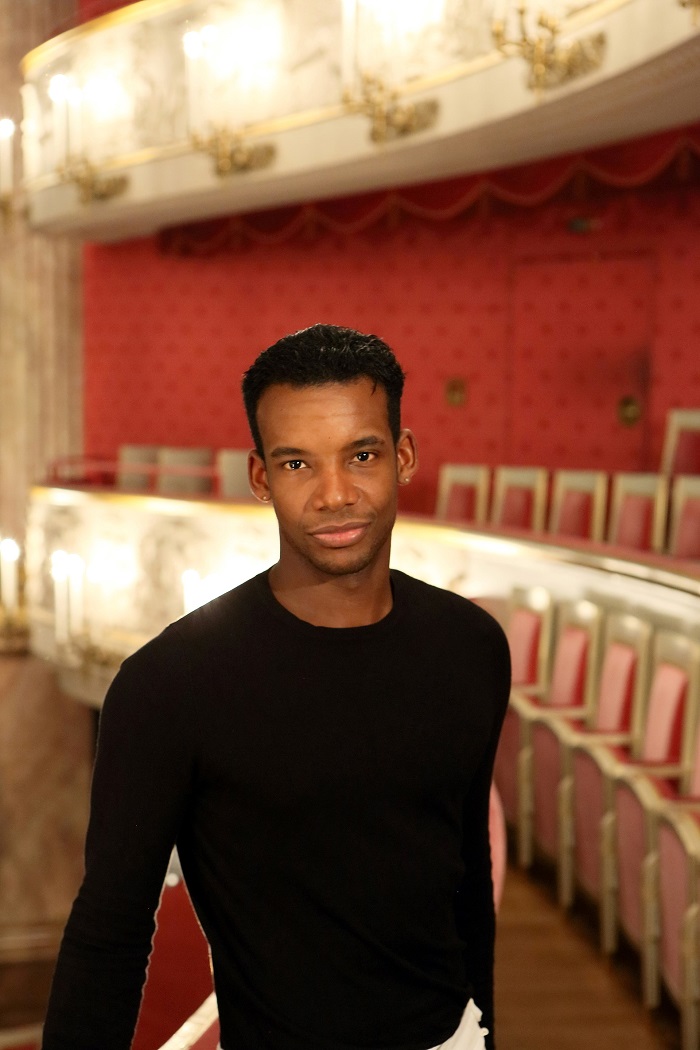 Born in Matanzas, Cuba, Osiel Gouneo joined Cuban National Ballet in 2008, becoming Principal Dancer in 2011. He then danced with Norwegian National Ballet before joining Bavarian State Ballet as Principal Dancer in 2016. His accolades include gold medals at Cuban Grand Prix and Beijing International Ballet Competition, a silver medal at Varna International Ballet Competition and more.
Vitor Luiz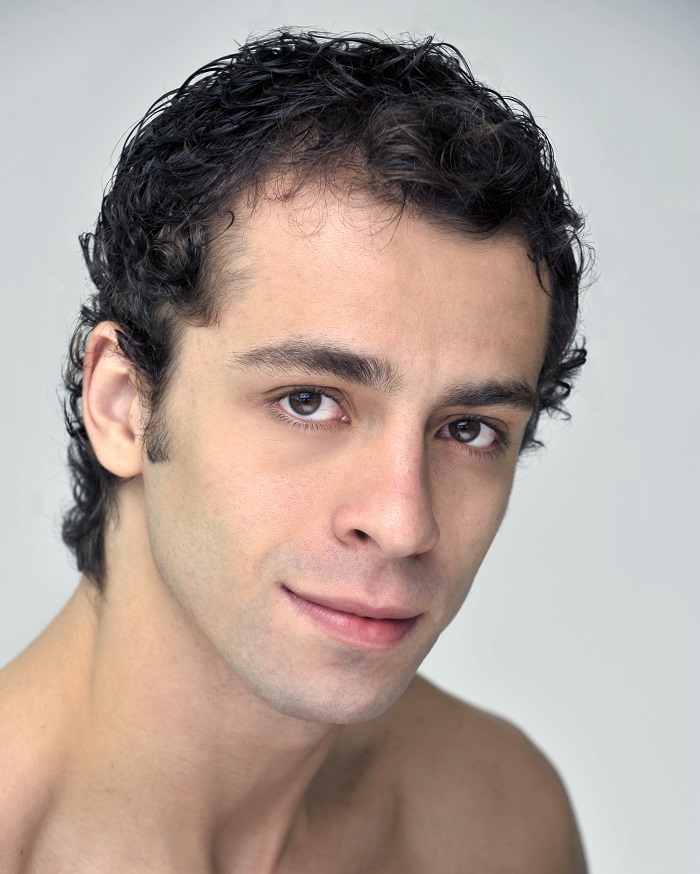 Born in Brazil, Vitor Luiz danced with Birmingham Royal Ballet and Ballet of Rio de Janeiro before joining San Francisco Ballet as a Principal Dancer in 2009, winning the 2011 Isadora Duncan Dance Award for Best Ensemble Performance. He is currently an Assistant Professor at Claire Trevor School of the Arts, University of California Irvine.
Matthew Golding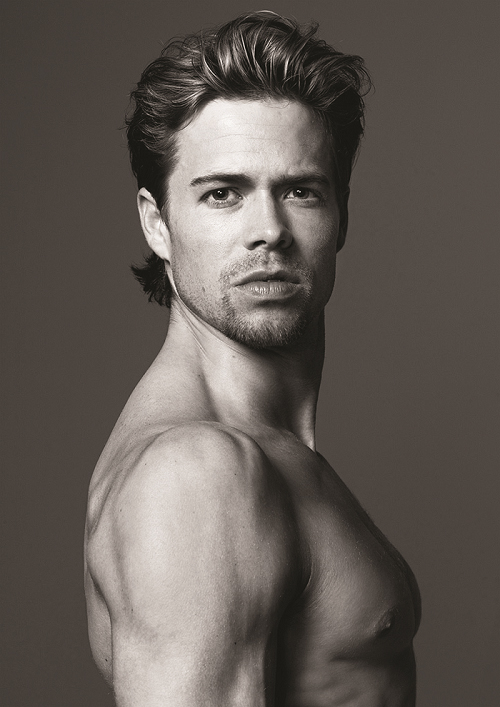 ©Erwin Olaf

Matthew Golding won the 2002 Prix de Lausanne before joining American Ballet Theatre in 2003. He became Principal Dancer at Dutch National Ballet in 2010 and danced with The Royal Ballet during 2014-2017. Accolades include a 2010 Dutch Zwaan Award, a 2011 Alexandra Radius Prize and a 2012 Prix Benois de la Danse nomination.
Performance Details
31.10 - 1.11.2019
Thu - Fri 7:30pm
Grand Theatre, Hong Kong Cultural Centre
$1,500 (VIP tickets) $880, $680, $480, $280 | * $440, $340, $240, $140
Two performances
* Available for full-time students, senior citizens aged 60 or above and people with disabilities and their caretakers

Tickets available at URBTIX now
Ticketing Enquiries: 3761 6661
Credit Card Booking: 2111 5999
Internet Booking: www.urbtix.hk
Programme Enquiries: 2105 9724

Suitable for ages 6 and above
The presenter reserves the right to alter the programme and artists 
The performance lasts approximately two hours, including one intermission
Discounts
50% off
Full-time students, senior citizens aged 60 or above, people with disabilities (Limited tickets for students and senior citizens available on a first-come, first-served basis. This discount cannot be used in conjunction with other discounts.)
15% off
Friends of The Hong Kong Ballet
10% off (First two tickets)
CCDC Dance Inspirations card holders, Members of Chung Ying Theatre's Energy Fun Club Plus, Friends of HKCO, Friends of HKDC Prestige Members, HK Phil Club Bravo members, Members of HKRep Pals, Zuni's Friends, Fringe Club Members, Hong Kong Dance Alliance members, Hong Kong Arts Administrators Association members and HKBU Foundation members
Group Booking
10% off for every purchase of 10-19 tickets at regular price,
15% off for 20-40 tickets
Patrons can enjoy only one of the above discounts for each purchase.
Discounts are not applicable to $1,500 VIP tickets.
$1,500 VIP ticket-holders special privilege
Present your ticket stub to Hong Kong Ballet's reception counter (Level 2 Foyer, Hong Kong Cultural Centre) before the end of intermission to receive a coupon for a free drink. Each ticket stub is valid for one free drink only.
15% off food and beverages at InterContinental Hong Kong
Ticket holders of this production can enjoy 15% off food & beverage in all restaurants and bars at InterContinental Hong Kong before or after performance upon presentation of their tickets on the performance date. 

Terms and conditions apply
Enquiries: 2313 2323 / [email protected]
Website: hongkong-ic.intercontinental.com
Special Event

Hong Kong Ballet 40th Anniversary Celebration
31.10.2019 Thu 
Around 9:45pm-11:00pm
Hong Kong Cultural Centre
In honour of Hong Kong Ballet's 40th Birthday, you are invited to enjoy wine, drinks and late night nibbles with our dynamic Principal Guest Artists and Principal Dancers after the show! Come celebrate the Company's impressive past, dynamic present and sparkling future with us. Limited capacity. First-come, first-served. Register now!
Fee: $1,500 each
Registration: http://bit.ly/40afterparty 
 
| | |
| --- | --- |
|  Title Sponsor | |
|   | |
| | | |
| --- | --- | --- |
| Champagne Partner | Make-Up Partner |  Hotel Partner |
| | | |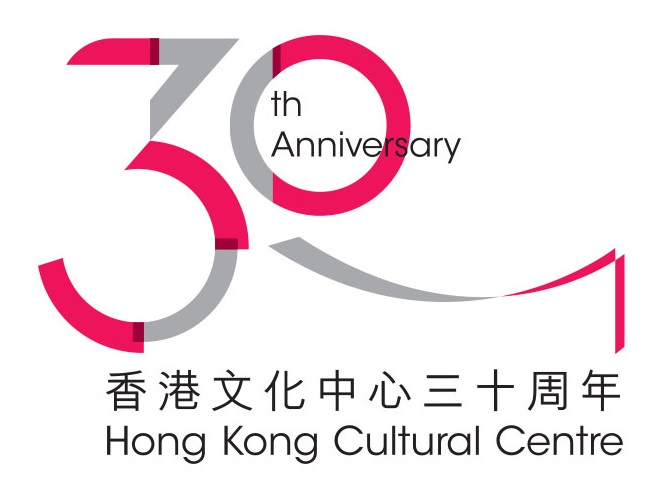 DOWNLOAD PRESS PHOTOS 
[Click on the photo to download full image]
About Hong Kong Ballet
One of Asia's premier ballet companies, Hong Kong Ballet (HKB) is internationally recognised as a vibrant arts institution that represents Hong Kong's unique character. Established in 1979 and led by Artistic Director Septime Webre, HKB has a dynamic repertoire performed by nearly 50 dancers from all over the globe and award-winning education and community programmes.
With almost 50 international tours, the Company has won recognition from critics and fans both at home and abroad. Its diverse repertoire includes classic and modern masterpieces, original full-length ballets created for the Company, an interactive ballet series for younger fans and groundbreaking dance by today's most sought-after choreographers, including Alexei Ratmansky, Christopher Wheeldon, Jiří Kylian, Nacho Duato and Trey McIntyre, among others.
HKB maintains an active schedule of community initiatives throughout Hong Kong to ensure that ballet is accessible to people from all walks of life. The Company celebrates its 40th Anniversary Season in 2019/20. 
 
About China Everbright Limited ("Everbright")
Everbright (stock code: 165.HK) is China Everbright Group's largest cross-border asset-management and investment platform. It is the only listed company in China with alternative asset management as its core business. By the end of June 2019, the asset scale of the 64 domestic and overseas funds managed by Everbright exceeded HKD145.4 billion. Through its managed funds and principals, Everbright has invested in more than 300 companies in China and around the world respectively. Its investments include real estate, healthcare, new energy, infrastructure, high-tech, high-end manufacturing, fintech, cultural consumption and many other industries. Among them, more than 150 companies have already exited through listings or mergers and acquisitions in China and overseas markets, with outstanding investment performance. For more information about Everbright, please visit www.everbright.com.
For further information, please contact:
Nick Chan
Director of Marketing
T: 2105 9716
M: 9728 177
[email protected]
Derek Wong
Senior Corporate Communications Officer
T: 2105 9753
M: 6286 6422
[email protected]