Septime Webre's The Wizard of Oz 
nominated in three categories at 
2019 Benois de la Danse Awards
---
[Hong Kong – 20 May 2019] Hong Kong Ballet's Artistic Director Septime Webre has been nominated for Best Choreographer for The Wizard of Oz at the 2019 Benois da la Danse Awards, a prestigious international dance awards ceremony at the Bolshoi Theatre in Moscow that honours ballet professionals who have made an impact on audiences, critics and the jury. Webre's The Wizard of Oz has been nominated in the following categories:
Best Choreographer
Septime Webre for The Wizard of Oz, Kansas City Ballet
Composer
Matthew Pierce for The Wizard of Oz
Set and Costume Designers
Michael Raiford (sets) and Liz Vandal (costumes) for The Wizard of Oz
Webre adapted the classic story The Wizard of Oz, based on L. Frank Baum's cherished novel about young Dorothy and her journey through the whimsical world of Oz, into a fantastical ballet. Obie Award-winning composer and violinist Matthew Pierce, who has collaborated with Webre on ALICE (in wonderland), composed the original score. Acclaimed designers Michael Raiford and Liz Vandal created the production's colourful sets and costumes. Vandal's designs for the ALICE (in wonderland) costumes wowed Hong Kong audiences last season and won 'Outstanding Costume Design' at the 21st Hong Kong Dance Awards.
Executive Director Paul Tam said, "We couldn't be more proud of Septime being recognised by the Benois de la Danse jury for his brilliant work in The Wizard of Oz. It is a testament to his boundless creativity and vision, which inspires us all."
Hong Kong Ballet recently announced its 40th Anniversary Season with an electrifying new Brand Video and a series of vibrant Photos showcasing the Company's creativity and dynamic dance artists. The 2019/20 season features highly anticipated productions like Webre's Asian premiere of Peter Pan with extravagant new costumes by Vandal, and the world premiere of a riveting new adaptation of the Shakespeare classic Romeo + Juliet. 
The 2019/20 subscription period is now open. For more details, please download the Season Brochure or visit hkballet.com/1920.
DOWNLOAD PRESS PHOTOS
[Click on the photo to download full image]



Click the thumbnail to watch the film: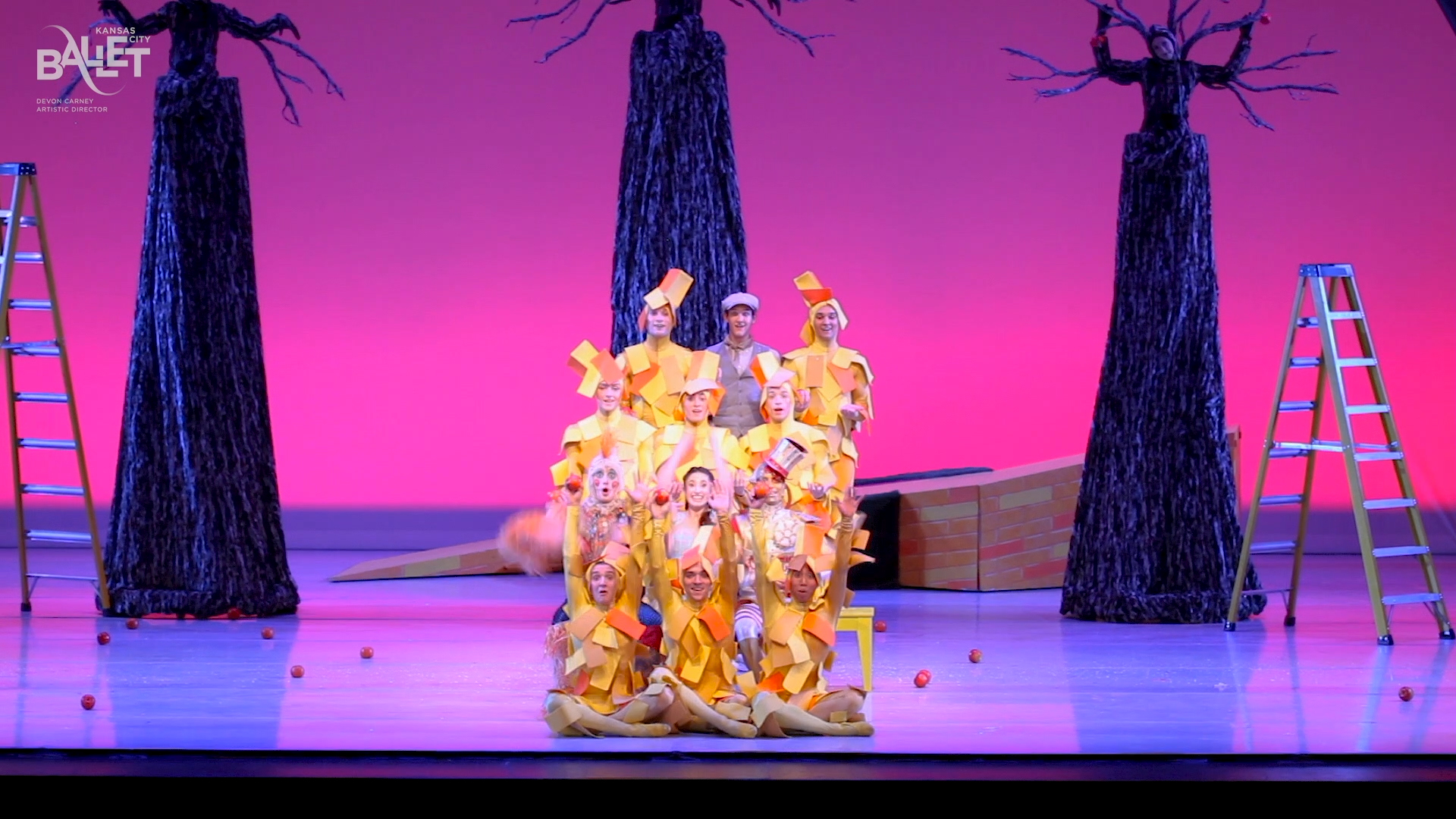 About Hong Kong Ballet
An eclectic mix of talent, a balance of classical and contemporary works, and a unique repertoire are the trademarks of Hong Kong Ballet, Asia's premier ballet company. Internationally recognised and acclaimed for its creativity, talent and artistry, the Company, led by Artistic Director Septime Webre, is committed to providing captivating experiences that delight and inspire audiences from all walks of life, both at home and abroad.
For further information, please contact:
Nick Chan
Director of Marketing
T: 2105 9716
M: 9728 1777
[email protected]
Eunice Ho
Assistant Marketing Manager
T: 2105 9757
M: 9189 2235
[email protected]