Hong Kong Ballet Announces its 
40th Anniversary Season and 
Launches a New Brand Film

2019/20 Season highlights include
Septime Webre's Peter Pan and Romeo + Juliet, 
Balanchine's Jewels and premieres by Helen Lai and Yuri Ng
---
[Hong Kong – 14 May 2019] Hong Kong Ballet (HKB) announces the 2019/20 Season and launches a new brand film for its Ballet in the City project, celebrating four decades of innovation in ballet. Click the thumbnail to watch the film: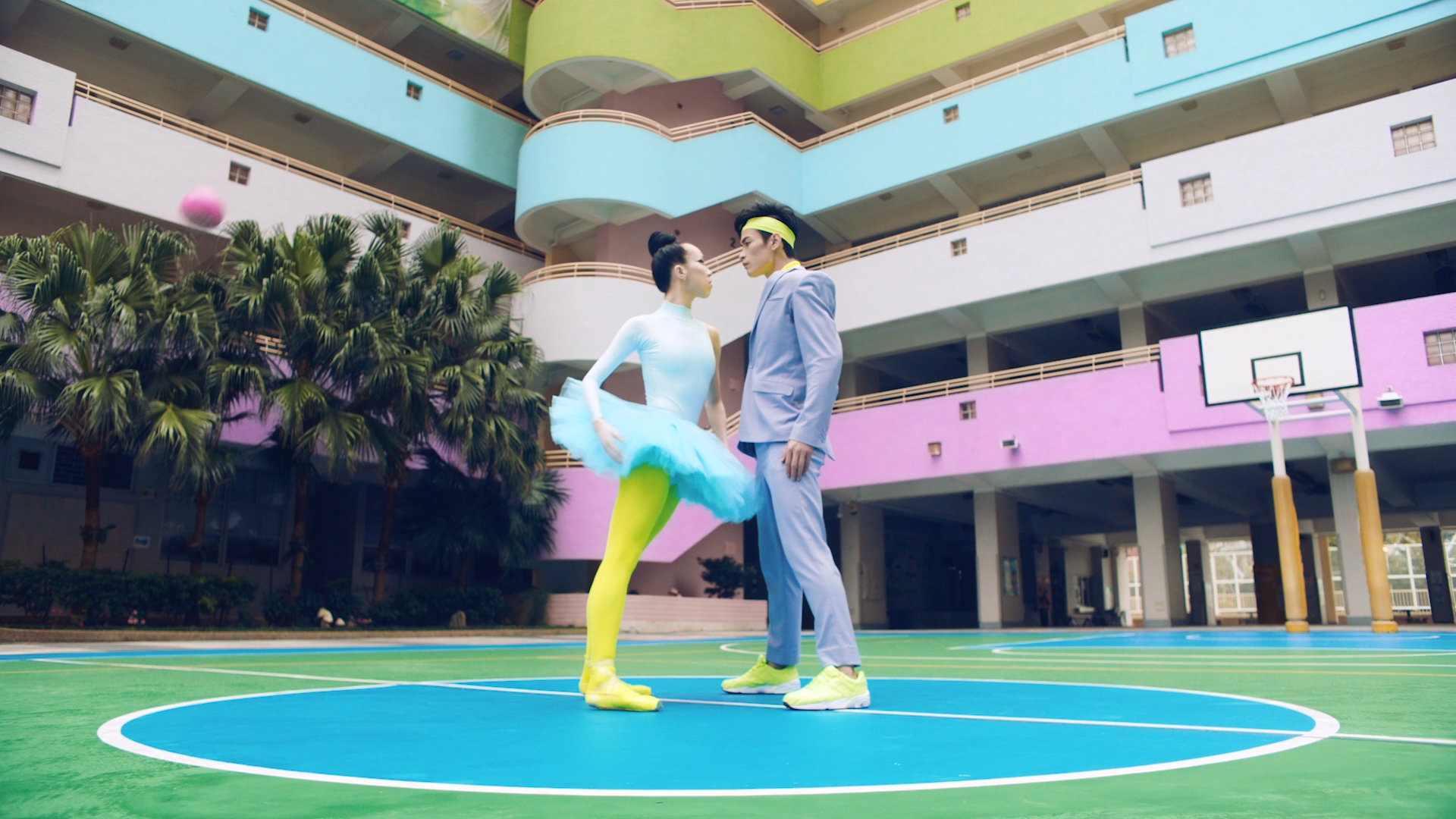 Embracing classical elegance alongside contemporary sensibility, the 40th anniversary season features extraordinary premieres like Artistic Director Septime Webre's Asian premiere of Peter Pan, a high-flying adventure to Neverland with cheeky pirates, Indian princesses, hungry crocodiles and naughty boys who don't want to grow up; the world premiere of Webre's riveting new adaptation of the Shakespeare classic Romeo + Juliet, set in 1960s Hong Kong; and the HKB's debut of George Balanchine's dazzling masterworkJewels.
Hong Kong Cool returns with a theme of Ballet x Fashion, featuring world premieres by some of the most intriguing dance makers - Hong Kong legends Helen Lai, Yuri Ng and established choreographers Andonis Foniadakis, Yuh Egami and Hu Song Wei Ricky. Each of them will collaborate with a local emerging young fashion designer in an explosive outpouring of contemporary and classic creativity.
The season also includes John Meehan's Swan Lake, the most romantic ballet of all time; the farewell season of Terence Kohler's beloved FANCL Proudly Presents The Nutcracker; the family favourite Ballet Classics for Children: The Sleeping Beauty; and the glittering China Everbright Ltd. Proudly Presents International Gala of Stars 2019 with celebrated ballet stars Iana Salenko, Principal Dancer at Berlin State Ballet and Guest Principal at The Royal Ballet; Marcelo Gomes, former Principal Dancer at American Ballet Theater; Dorothee Gilbert, Etoile at Paris Opera Ballet; Daniil Simkin, Principal Dancer at American Ballet Theatre and Berlin State Opera Ballet; Osiel Gouneo, Principal Dancer at Bavarian State Ballet; and Matthew Golding, Guest Principal Dancer at Bavarian State Ballet and former Principal Dancer at The Royal Ballet and Dutch National Ballet. They will be partnering Company dancers in famous classical and contemporary ballet works in celebration of HKB's 40th anniversary. Please click these links to the full production details and guest artist biographies.
Furthering its commitment to developing homegrown artists, HKB announces the appointment of Hu Song Wei Ricky as its first choreographer-in-residence. Over the next three years, Hu will create one new ballet a year and will be provided with resources and a rich environment to develop his work. Hu joined Hong Kong Ballet as a Corps de Ballet member in 2008 and became Coryphée in 2015. His work Bolero (2015) with Yuh Egami won Outstanding Ensemble Performance at the 2016 Hong Kong Dance Awards, and he received the Award for Young Artist in Dance at the 2012 Hong Kong Arts Development Awards.
In November 2019, HKB will headline Festival Hong Kong 2019 –A Cultural [email protected], China, presenting Webre's celebrated adaptation of The Great Gatsby, featuring live jazz music and breathtaking designs by Academy Award-winning designer Tim Yip, with China Everbright Ltd. as Official Tour Sponsor and PUMA as Tour Uniform Partner. In April 2020, the Company will hit the road again with a month-long tour of North America, bringing its exuberant new production of Alice (in wonderland), which won three Hong Kong Dance Awards, with its over-the-top physicality and exhilarating designs by Cirque de Soleil designer Liz Vandal.
Webre shares, "Our 40th anniversary season celebrates HKB's milestones and continues its proud tradition of excellence and innovation. Whether your heart is touched by transcendent beauty, thrilling adventure or unbridled emotion, our 2019/20 Season line-up truly embodies the vision, mission and philosophy of the Company. As we soar into our fifth decade, HKB has never seemed so fresh!"
Get hooked on HKB to enjoy benefits and exclusive activities, in addition to the best prices and the best seats, by becoming a subscriber or a member of Friends of Hong Kong Ballet and/or Ballet Family Club. Ballet Family Club's aim is for parents to support their children's interest and advancement in ballet, and members will receive audition information first for children's roles in upcoming productions as well as priority enrolment for education events and workshops. Ballet Family Club registration is free at hkballet.com.
HKB is passionate about making ballet accessible to as many people as possible from all walks of life. The Company offers a variety of engaging initiatives like Ballet Theatre Camp, Pre-performance Workshops for Children and Families, Ballet 360°, Meet-the-Artist sessions, Pre-performance Talks and Backstage Tours to gain greater insights into the world of ballet directly from Company dancers, choreographers, designers and other special guests. There are special open dress rehearsals for underserved and underprivileged groups, and programmes that share the joy of ballet with the elderly and special needs audiences with theatrical interpretation for the hearing impaired and live narration for the visually impaired. Local students can experience a world of creativity and innovation through our school programmes.
Lastly, join us at our exciting Ballet in the City events around Hong Kong - from free pop-up performances to an explosive suite of short dance films to a riveting new podcast series. Meet our artists in person at Ballet Happy Hour where you can watch our dancers sweat up close, and then mingle with them over a glass of bubbly. Bring the entire family to interactive pre-performance workshops and Meet-the-Artist sessions. Don't miss our dancers honing their extraordinary technique in Open Classes, and check out our series of master classes, workshops, salon talks and open rehearsals.
The 2019/20 subscription period is now open. For more details, please download the Season Brochure  or visit hkballet.com/1920.
Download Full Production Details
Download Guest Artist Biographies

Download Season Brochure
[Press Ctrl and click on the thumbnail to download]



DOWNLOAD PRESS PHOTOS
[Click on the photo to download full image]


About Hong Kong Ballet
An eclectic mix of talent, a balance of classical and contemporary works, and a unique repertoire are the trademarks of Hong Kong Ballet, Asia's premier ballet company. Internationally recognised and acclaimed for its creativity, talent and artistry, the Company, led by Artistic Director Septime Webre, is committed to providing captivating experiences that delight and inspire audiences from all walks of life, both at home and abroad.
For further information, please contact:
Nick Chan
Director of Marketing
T: 2105 9716
M: 9728 1777
[email protected]
Eunice Ho
Assistant Marketing Manager
T: (852) 2105 9757
M: (852) 9189 2235
[email protected]